Spring-Planted Bulbs Guide + Tips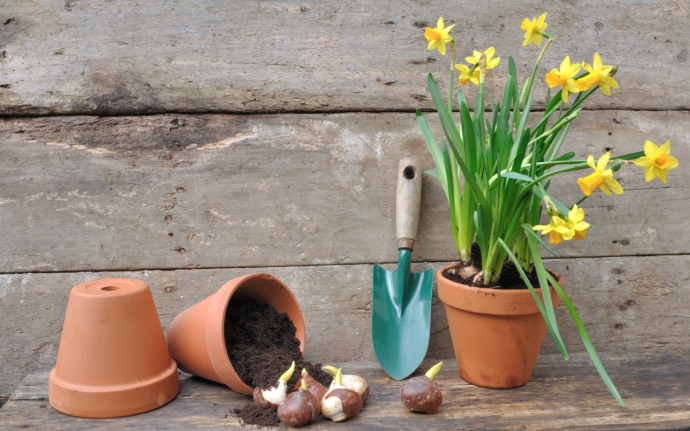 While spring-blooming daffodils, tulips, hyacinths, and other fall-planted bulbs are great additions to any garden, summer-blooming bulbs also deserve a featured spot in the landscape. Planted in the spring, these summer beauties require very little maintenance and can be tucked right into existing garden beds. Planting spring bulbs means a lush garden, filled with fragrance and color all summer long. This post will walk you through the steps of how to soak bulbs and how to plant bulbs in spring for a great summer garden.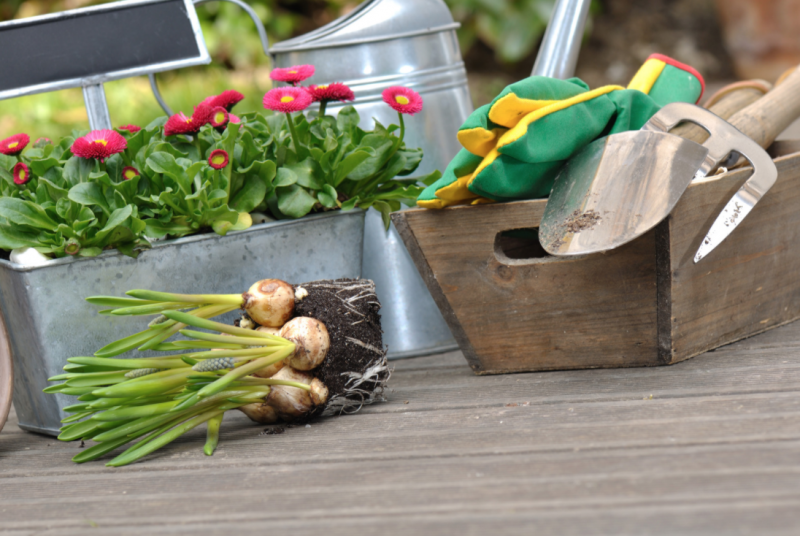 When to Plant Spring Bulbs
Summer-blooming bulbs are most often planted in the spring, as soon as the danger of frost has passed. Though the five bulbs featured below are winter-hardy down to USDA hardiness zone 5, planting them in the spring gives the bulbs plenty of time to get established before the next cold winter arrives. Plus, you'll be planting them while the bulbs are still dormant and there are no stems or flower stalks that might accidentally be damaged during planting.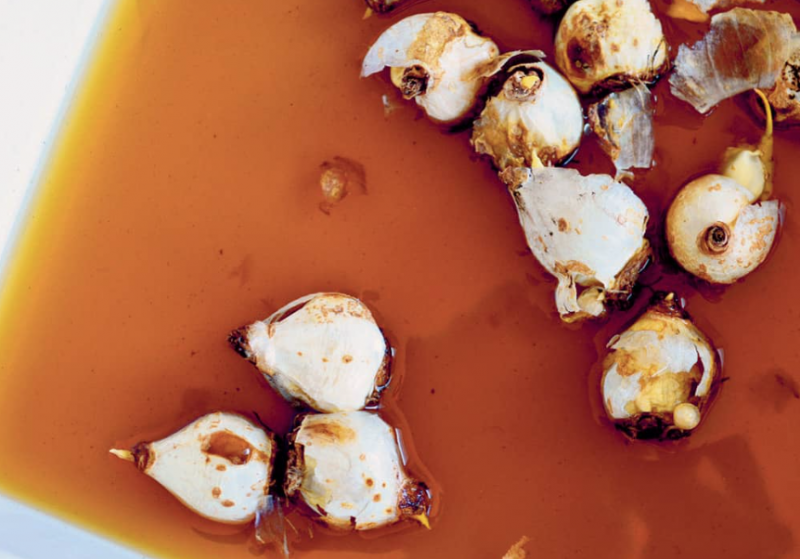 Soak Bulbs First.
A short bath before planting time encourages germination.
Flowering bulbs are a true delight in the home and garden. You can help give your bulbs a nice start by soaking them in manure tea. But soaking your bulbs for too long can be disastrous as it can trigger fungal problems, so keep an eye on the bulbs during the soaking process to make sure there are no complications.
For flowering bulbs Soak bulbs—both spring- and fall-flowering bulbs—in the manure tea for 24 hours. Add organic fertilizer to the soil as recommended by the grower at planting time, then drench the soil with the remaining manure tea after planting in the ground.
For amaryllis and paperwhite bulbs These winter bulbs, particularly amaryllis, typically like it dry. Soak them for 30 minutes in the manure tea. Paperwhite bulbs can go longer, but not more than 24 hours. Water the plants with the manure tea once every two weeks.
For vegetable bulbs Planting bulbs and stem vegetables in the same location every season can deplete your garden soil. Crop rotation is key, but so is soil amendment throughout the seasons. Bulbs and stem crops such as garlic, onions, asparagus, cardoon, celeriac, fennel, kohlrabi, leeks, shallots, and chives can also benefit from a soaking with the manure tea 24 hours before planting.
How to Soak Bulbs
1. Mix up a batch of full-strength manure tea.
2. Soak the bulbs in the manure tea for the recommended length of time.
3. Plant as directed.
4. Drench the planting area with the remaining manure tea.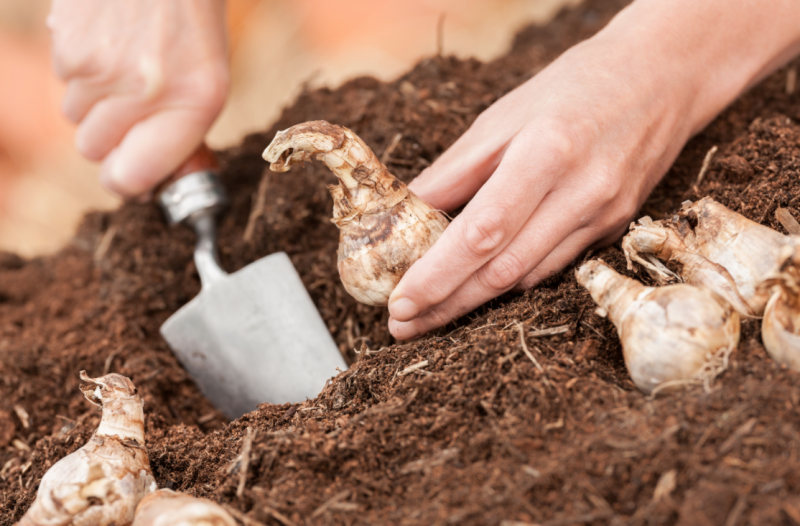 How to Plant Bulbs
Planting spring bulbs isn't difficult, but there are some rules of green thumb you should follow when you plant bulbs.
First, be sure to plant them at the proper depth. Most bulbs do best when planted two-and-a-half to three times deeper than they are tall. In other words, if the bulb itself is two inches tall, the base of the bulb should be about six inches deep after planting.
Next, the majority of bulbs prefer well-drained soils. Do not plant bulbs in boggy areas where they're prone to rot.
And finally, bulbs grow best in soil amended with compost or other organic matter. Work a few shovels of compost into the area before planting spring bulbs.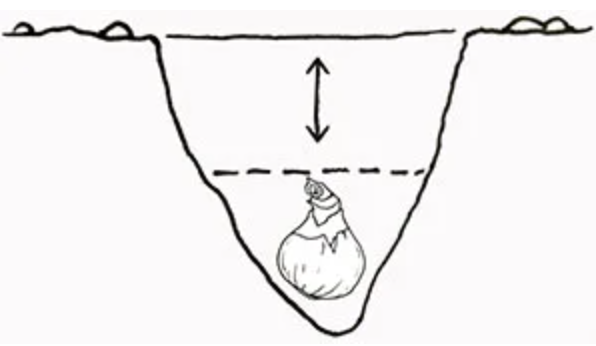 Planting Instructions
1. Dig a hole to the required depth. Depth is measurement of space between the soil line and top of bulb or bare root.
2. Set the bulbs or bare root in place, pointed side or sprout side upward.
3. Cover the bulbs by replacing the soil and water thoroughly.