Homemade All-Purpose Potting Soil Mix Recipe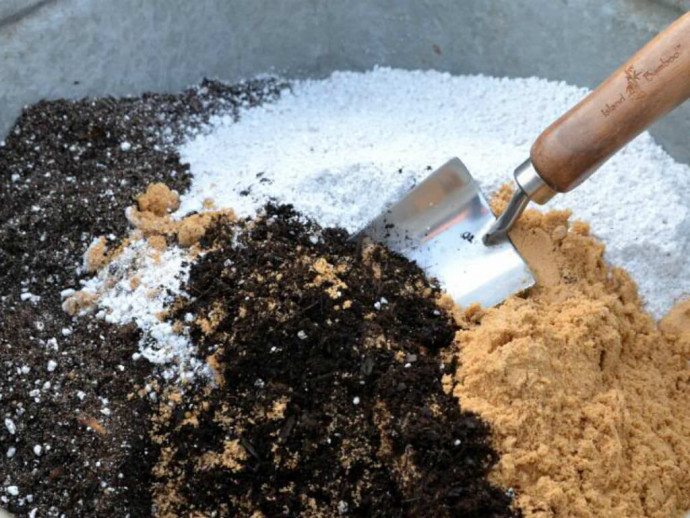 Garden success starts with understanding your soil and adding the appropriate soil amendments. Hacking your own potting soil for your container gardening needs makes it easier to create an environment in which roots can get the nutritional material they need. And by making your own, you can save plenty of money and control how much you have on hand (how many half-empty bags of potting soil are in your garden shed right now?). Mixing your own potting soil blend is easy, and it means you have complete control of one of the most critical steps in the growing process. For container gardeners, a high-quality potting soil is a must. A great solution is to make your own potting soil, that allows you to better cater to the needs of your plants.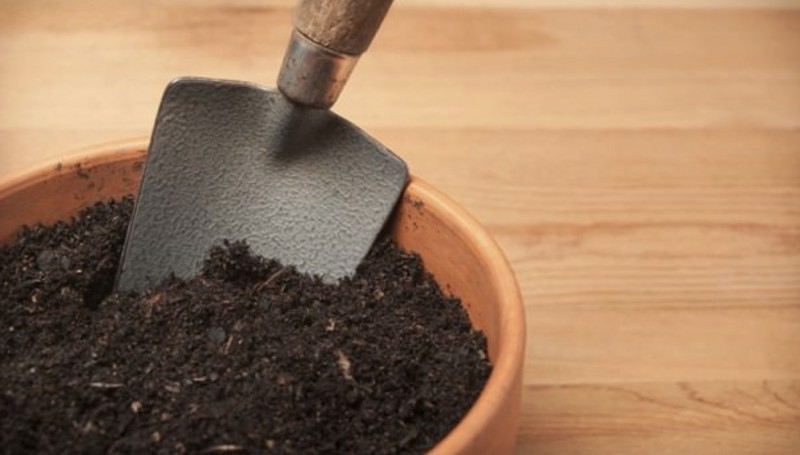 For containers, a soil that is less airy and a bit heavier will result in better water retention, which aids root systems. This also creates an environment in which you will need to water less frequently and in smaller amounts. You can create this heavier soil yourself or mix a traditional potting soil with other natural ingredients. My favorite container soil additive ingredients include compost and worm castings. If you can't find bagged worm castings, consider making your own in a kitchen worm casting bin. Compost and organic matter can include rotted manure, chopped leaves or leaf mold, and traditional food compost (organic foods create organic compost).
Adding compost to containers and in-ground plantings is one of the best ways to encourage microbial growth in order to improve root systems.
Potting soil, also called potting mix, is a soilless blend of ingredients used to grow plants. Whether you're starting seeds, rooting cuttings, potting up houseplants, or growing patio containers and hanging baskets, potting soil is the ideal growing medium for containerized plants. All good-quality potting mixes, including homemade potting soils, have a few things in common.
They're better draining than the average garden soil.
Potting soil is more lightweight than garden soil.
It's easy to handle and consistent.
Like commercial potting soils, you can make many different DIY potting soil blends, each with a different texture, nutritional content, density, and water-holding capacity, all matched to the needs of your plants. Carefully select the ingredients you use and combine them in the correct ratios to tailor each DIY potting soil you make for the specific needs of each plant you're growing.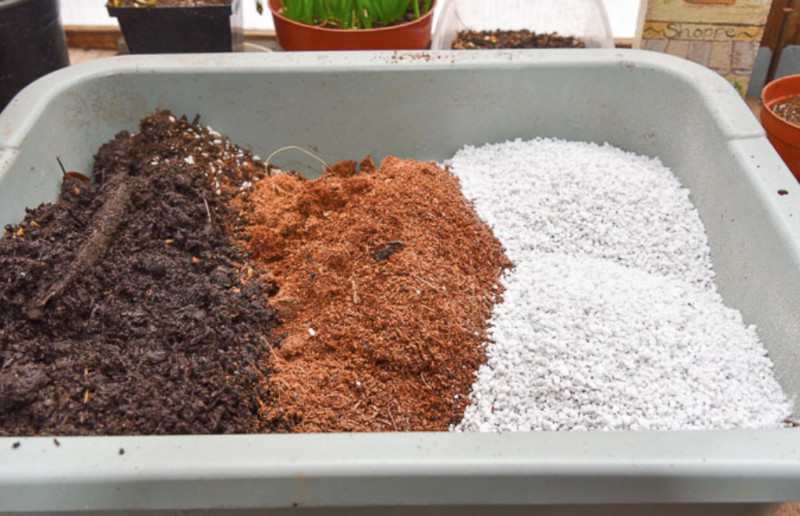 Here is a homemade all-purpose soil mix that is great for planting container gardens as well as a soil additive for in-ground planting. Start with an organic potting soil. Be sure to add a cup or two of the worm castings directly to your soil mix if you are able, or purchase a potting soil that already has worm castings as an ingredient.
General potting soil recipe for flowers and vegetables:
Mix together:
6 gallons sphagnum peat moss or coir fiber
4.5 gallons perlite
6 gallons compost
1/4 cup lime (if using peat moss)
1 & 1/2 cup of the DIY container fertilizer blend found below OR 1 & 1/2 cups of any granular, complete, organic fertilizer.
DIY container fertilizer blend:
2 cups rock phosphate
2 cups greensand
½ cup bone meal
¼ cup kelp meal
Potting soil recipe for houseplants:
Mix together:
2 gallons sphagnum peat moss or coir fiber
1.5 gallons perlite
2 cups coarse sand
3 TBSP lime (if using peat moss)
2 TBSP granular, organic fertilizer (or 2 TBSP of the DIY container fertilizer blend)
When making DIY potting soil, use the batch as quickly as possible. But if storage is necessary, place the mix in sealed plastic bags in a cool, dry place.
Happy gardening!