Beautiful Border Ideas: Late Spring Makeover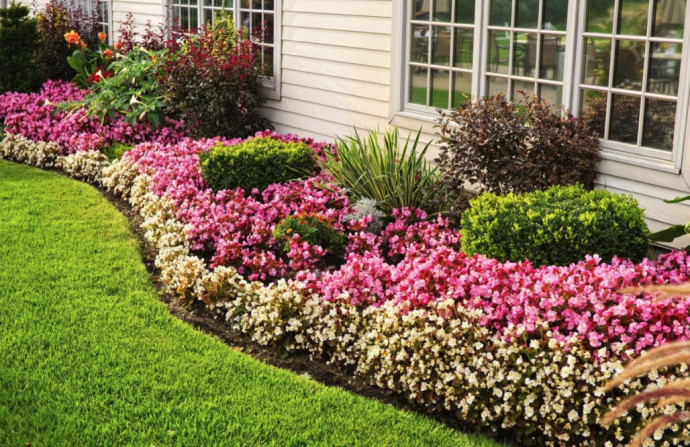 With a little planning you can create colorful borders of shrubs, perennials, and climbers that will keep their good looks through all four seasons. And whether you lean towards cottage-garden charm or prefer a more contemporary look, you can even overcome tricky conditions by knowing which are the right plants to use. Plus, there are quick and easy ways to revitalize flagging displays and create a border from scratch.
This scheme of bulbs, wallflowers, and blossoming shrubs is bursting with color, not to mention fragrance. The abundant flowers and bright fresh foliage are an expression of the weather warming. Even if you didn't plant your bulbs last autumn, you can still reproduce this cheerful prelude to summer using plants purchased in bud from garden centers.
1. Get the look
On acid soil plant one deciduous azalea. Dig in moisture-retentive organic matter beforehand if the soil is very light. For neutral to alkaline soils plant Kerria japonica 'Pleniflora' (back of border). Plant a grouping of three pots of camas in front. Finish with a foreground of five pots of wallflowers in bud. Interplant with five pots of tulips such as 'Strong Gold' or 'Golden Apeldoorn'.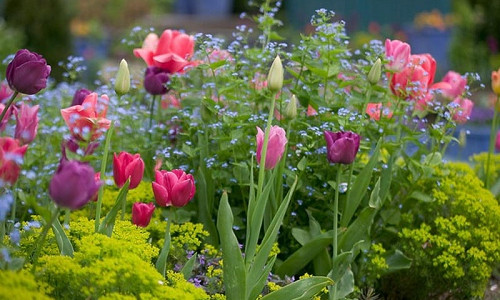 2. Tulips
Triumph group tulips have long stems and weather- resilient blooms which work well with taller bedding-like wallflowers and forget-me-nots. Consider blending other tulips into your scheme. Ones with overlapping flowering periods extend the display. Here two-tone orange-red and yellow tulips add a luxurious touch and tie the colors together. If planting bulbs in autumn, plant 9in deep to increase chances of successful flowering in subsequent years. Plant ornamental onion, Allium hollandicum 'Purple Sensation' to follow on from the tulips. Plant ideas: Tulipa 'Ballerina' (orange); Tulipa 'Queen of Night' (dark maroon); Tulipa 'Queen of Sheba' (orange-red with yellow petal margins); Tulipa 'Striped Bellona' (yellow petals, feathered red)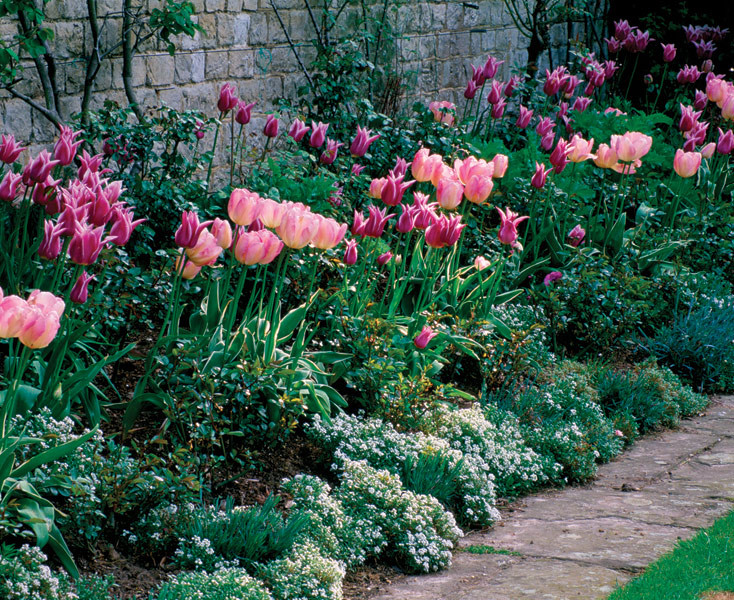 3. Bedding time
Fragrant annual wallflowers attract early butterflies and bees. Traditionally planted in autumn, buy potted plants in spring for instant results. Plant ideas: Drumstick primula (Primula denticulata); forget-me-not (Myosotis sylvatica); perennial wallflower (Erysimum 'Constant Cheer'); polyanthus cultivars.
4. Blossom
The deciduous woodland azalea Rhododendron luteum has a powerful perfume. It thrives in well-mulched, moisture-retentive, acidic soil. Plant ideas: Chaenomeles x superba cultivars; Exochorda x macrantha 'The Bride'; flowering currant (Ribes sanguineum cultivars and Ribes odoratum); Kerria japonica 'Pleniflora'; Viburnum x burkwoodii; Viburnum x carlcephalum.
5. Cool Hues
The North American camas (Camassia quamash) is a bulb that bridges the gap between spring and summer, enjoying the same cool conditions as deciduous azalea. More plant ideas: Brunnera macrophylla; Canterbury bells (Campanula medium) purple-blue or white forms; English bluebell (Hyacinthoides non-scripta); honesty (Lunaria annua and the white Lunaria annua var. albiflora); white foxglove (Digitalis purpurea f. albiflora)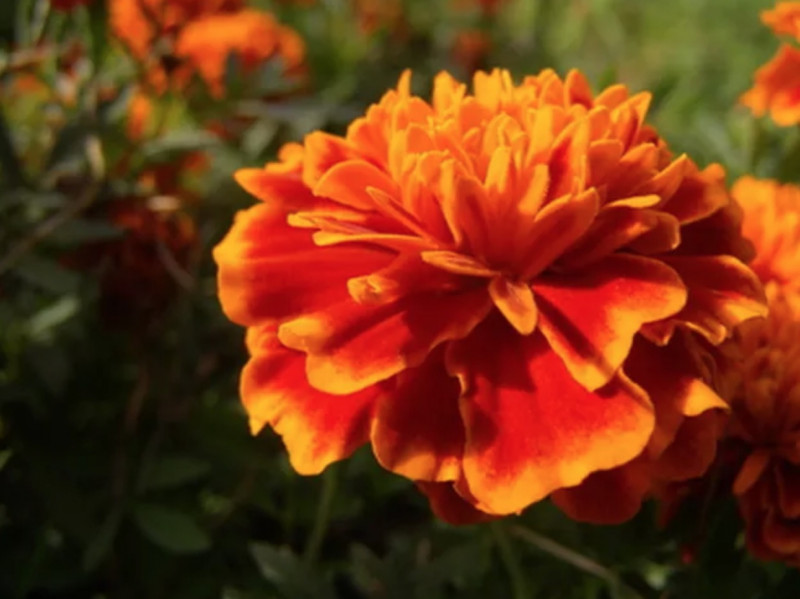 6. Marigold
Marigold is a popular annual grown in home and commercial gardens across the United States. Commonly grown in May, the versatile, easy-care flower grows 8 to 36 inches tall, depending on the variety. This plant produces 3-inch-wide thick blooms in shades or yellow and orange that forms an attractive border flower. The annual flowers are often used as companion plants to deter pests and insects that damage vegetables and fruit, and prefer full sun exposure.
7. Zinnia
Zinnias are popular annuals that bloom in late June or early July when planted in May. Native to Mexico, the blooms appear in a variety of colors and sizes that provide striking garden views. The plants grow 2 to 3 feet tall and 6 to 12 inches wide and prefer well-draining, fertile soils exposed to partial shade. Perfect for borders, zinnias enhance the appearance of the landscape when planted in large masses.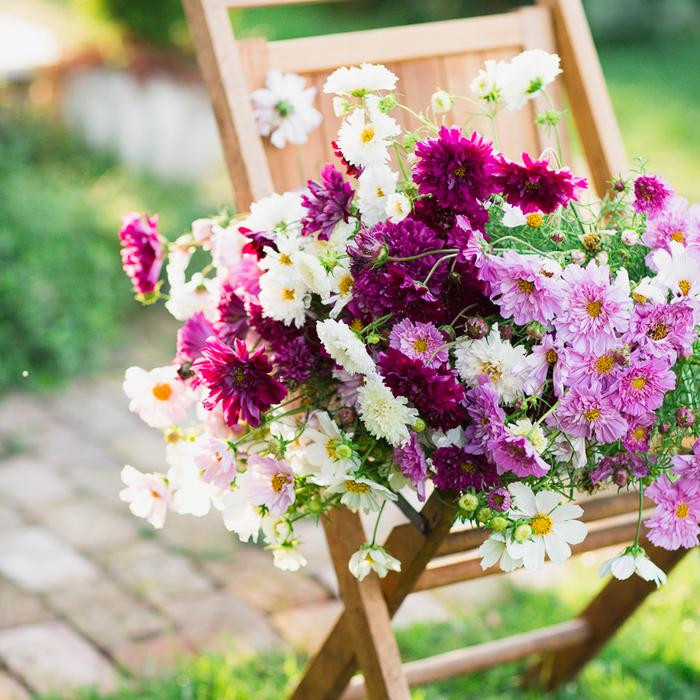 8. Cosmos
Commonly planted in early summer, cosmos are low-maintenance, versatile flowers that dress the landscape with a splash of vibrant color throughout the summer. Each plant grows 2 to 3 feet tall and 1 foot wide. Cosmos germinate quickly when the soil temperature falls between 70 and 80 degrees Fahrenheit, making them a suitable option for May planting. The drought-tolerant, easy-to-grow flowers reseed every year. Plant cosmos in a well-draining site exposed to full sun.