How To Construct A Trellis For Climbing Vegetables: Guide & Tips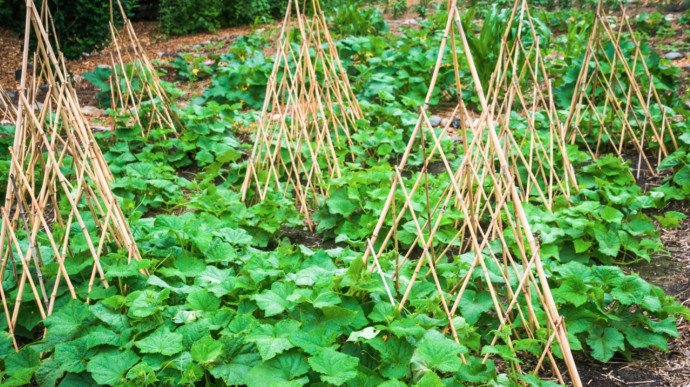 June is a perfect month to make trellises for climbing vegetables. Crops like cucumbers, peas, and pole beans love to climb and will produce best when there is something for them to grow up onto. Some types of melons and pumpkins can be trellised, too! A trellis can be a great structure for keeping climbing vegetables off the ground. It also can be a head-turning addition to your garden landscape.
A plethora of trellis options will work, anything from straight sticks to colorful archways. Gardeners can be creative and have fun constructing a trellis that fits their style while supporting their crops. Trellis materials should be sturdy and tall enough to support the plants as they grow taller and heavier through the season. Discover how to make a perfect trellis and learn how to turn reused garden tools into a trellis.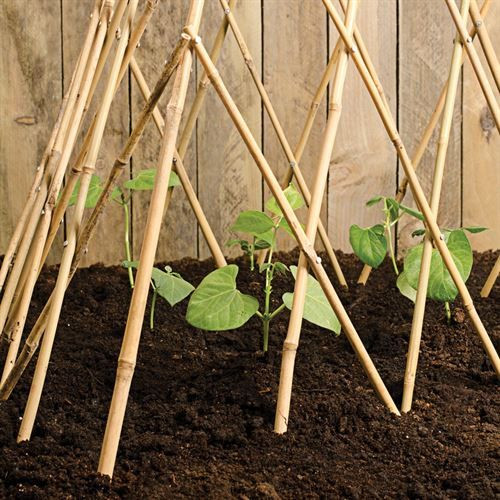 One of the easiest trellises to create is one with a teepee-style frame. To build it, you only need four 6-foot bamboo stakes and either garden twine or a few long zip-ties.
1. First, mix 3 inches of garden soil into the top 6 inches of the existing soil in the area in which you want to plant. This will improve the quality of the soil by adding organic matter to provide nutrition to your plants.
2. To put the trellis together, anchor one end of each stake in the ground in a circle and bring the other ends together. Secure the gathered ends with garden twine or zip-ties to form a teepee.
3. Plant young plants around the base of each stake. To get the most out of the structure, guide your plants as they grow, loosely tying vines to the stakes with garden twine when needed.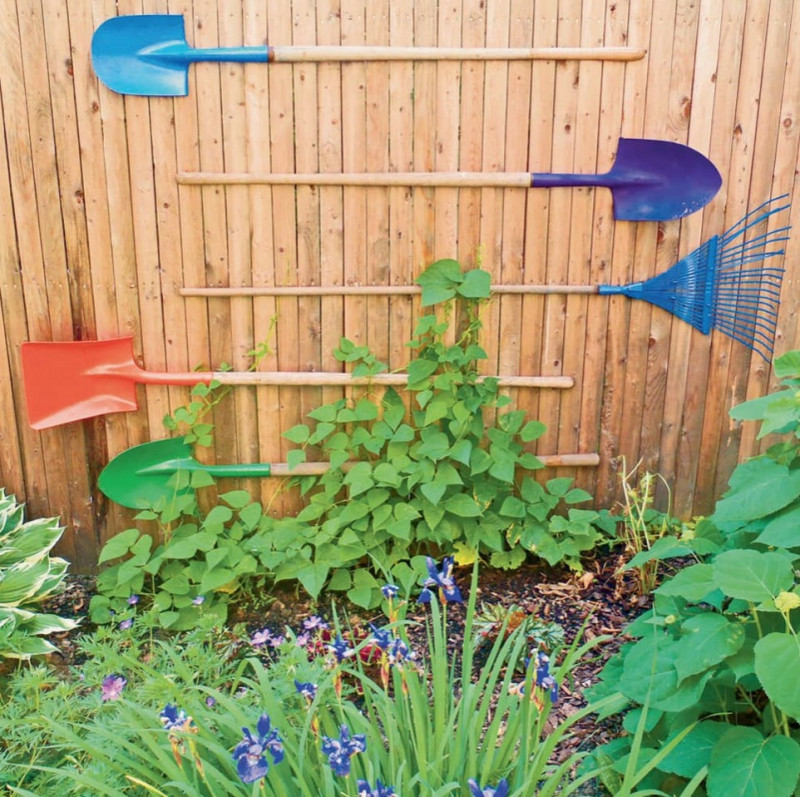 Trellis garden art made from reused garden tools
Old garden tools are always laying around the garden; some are ancient, some are rusting, some are broken—but all can be reused. Hang them as a creative trellis on the fence or a back wall instead of throwing them out.
SUPPLIES NEEDED
3-inch deck screws
Old shovels, hoes, and rakes
A drill
Spray paint (optional)
HOW TO MAKE TOOL ART
1. Find a spot on your fence or wall where you would like to create a trellis.
2. Paint the tools (optional).
3. Mark the spots on the tool handles and on the fence or wall where you would like to secure the trellis.
4. Drill holes into the handles that match up with where they should be hung on the fence or wall.
5. Drill the deck screws through the predrilled holes into the fence or wall to build the trellis.
6. Plant a climbing vine below the trellis such a pole beans, cardinal flower, or morning glories, and let the plants twine up around the tools.
Enjoy beautiful climbing plants on reused and recycled garden tools made into a trellis.