Stay Away From Toxic Tools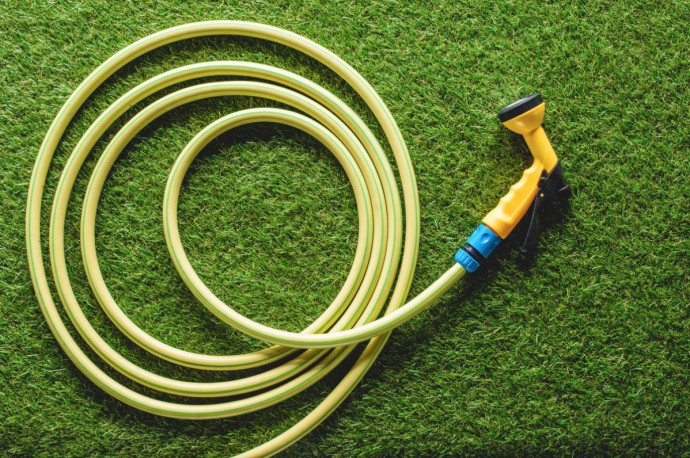 For most of us, the home garden is the epicenter of our attempt to live a greener life, and one of the few places where the only invited guest is nature itself. The things we grow there are the purest and safest possible. The problem is that the things we grow them with often aren't. Here are some ideas of how to help you stay away from toxic tools in the garden.
Traditional garden hoses have recently come under fire because tests by the internationally recognized Ecology Center in Ann Arbor, Michigan, discovered high levels of dangerous chemicals. When water in certain hoses was left in the sun for a few days, high levels of phthalates and BPA were found. PVC and hazardous metals were also found in the hoses, including lead, tin stabilizers and antimony. Indeed, leaching appears to be a major problem. Tests on hoses, for example, showed that the lead, phthalates, and BPA they're made of readily leach into the water that flows through them. (This isn't surprising, because hoses are completely unregulated; there are no regulations about what they can and can't be made of.)
If you use conventional chemical-filled hoses, the vegetables and herbs you water in season will be contaminated with these toxic chemicals. Neither of these hazards is something we want in our theoretically organic, homegrown garden salads. It's clear that there's a problem brewing here. The real question is what we can do about it. There are several steps you can take to have an organic garden hose experience:
1. Run your hose for a few seconds or minutes (depending on the length) to flush any standing water from inside. This "old" water has likely absorbed the greatest amount of toxins contained in the hose material.
2. Store your hose in a place protected from the sun, as its heat greatly accelerates the leaching process.
3. When it's time for a new hose, choose one labeled "lead-free" or "potable water safe."
4. Look for the California label on any products you're considering. Thanks to the state of California's Proposition 65, products that contain any of about 800 different unhealthy chemicals must be labeled as containing "a chemical known to the State of California to cause cancer, birth defects, and other reproductive harm." Not all dangerous products sold outside of California carry this warning, but many do. Run away when you see it!
5. Choose gloves made of natural materials like fur, leather or cotton. Avoid gloves with rubber or plastic parts of any kind.
6. Use garden tools made of stainless steel, a metal alloy that usually does not contain lead. Unpainted wooden tools are another option.
7. Purchase a PVC-free hose that is specifically labeled "safe for drinking" or "lead-free."
8. As an added safety measure, never drink water from a hose even if it is labeled safe to drink, and do not let your pets drink this water.
Remember, not all gardening tools are created equal. There are many safe options out there. Just make sure you are using the safe tools.